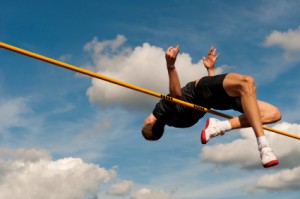 The most powerful and effective leaders are those not controlled by their egos and the need to look good; they are the ones most eager to embrace the truth and consequences of their actions and make adjustments accordingly.
At the Strategic Commitment Group, we start any coaching engagment by helping leaders and executives clearly articulate their personal vision, objectives and commitment in all areas important to them, including their team, peers, boss, business partners and career. In addition, we observe them in the work environment (at times even "shadowing" them briefly) and interview people with whom they work closely.
Real-time, Real Results
All of this goes into the mix and allows our executive coaching clients to achieve significant breakthroughs in their ability to communicate and interact effectively. They become aware of blind spots, bad habits, and the unintended consequences of carelessness or thoughtlessness. As a result, they are able to adjust their behavior to be more consistent with underlying commitments and become more effective in fulfilling their accountabilities, dealing with challenges and opportunities, and generating results that are beyond expectations.
When working with senior leadership teams, we often simultaneously coach some (or all) team members individually. We work behind the scenes to improve communication and collaboration and to teach leaders how to empower others, hold each other accountable and respond effectively to the inevitable breakdowns in trust and partnership that occur when teams take on significant challenges.
Other services: