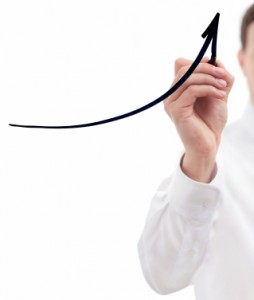 Most teams believe that consensus is the highest bar achievable when debating the merits of a strategic plan. At the Stragtegic Commitment Group, our work goes far beyond the usual goal of "agreeing to disagree" or agreeing to a direction that is least disruptive.
Instead, our method creates an alignment that is achieved by helping teams have the kinds of discussions that lead to genuine and complete buy-in. "I am aligned with you" means "I will do whatever it takes for us to succeed."
The extra time it may take to achieve this type of alignment is repaid many times over in the speed of implementation and lack of rework realized from having people totally bought in at the outset.
There are six steps to achieving Total Alignment and Engagement, each building on the previous one.
Six Steps to Alignment:

Step One
Align the Leadership Team on the Need for Transformation
A no-nonsense assessment is made of the current organizational mood, culture and performance.
Senior managers understand and align on the need for dramatic improvements in strategy, culture and performance.
Senior management commits to investing the time and resources required to undertake the process.
Step Two
Build an Honest Authentic Leadership Team Environment
Deal with any existing historical issues, and establish a strong platform of authentic trust and genuine communication.
Establish a leadership team mindset of being "one team, in this together."
Step Three
Have the Leadership Team Craft a Bold, Compelling New Future
Create the Strategic Vision and Strategic Promises.
Identify and launch strategic initiatives necessary to deliver on the Vision and Promises.
Establish accountabilities for the Promises.
Generate total alignment, ownership, passion and accountability at the senior level.
Step Four
Align the Organization around the Vision & Promises
Senior leaders communicate and engage people in the new future.
Generate organization-wide understanding, ownership and alignment around the Vision and Promises.
Engage middle managers and all associates in defining their respective roles in fulfilling the Vision and Promises.
Promote the new future; eliminate work that does not support the new destination.
Step Five
Align Key Stakeholders and Customers
Enroll key stakeholders and customers in the Vision and Promises.
Communicate the benefits, and engage them in helping to determine the best ways to realize mutual benefit.
Establish feedback mechanisms to ensure continuous progress.
Step Six
Generate Unstoppable Momentum
Keep everyone informed about successes
Address setbacks immediately when they occur.
Continue to raise the bar where successes are common, coach and support people when performance lags.
Leadership team continues to inspire and drive extraordinary results through total alignment and total engagement.
Other services: