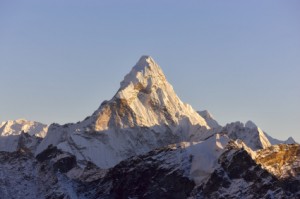 At the Strategic Commitment Group, we fundamentally believe that leadership is a set of competencies and qualities that can be learned and embraced at every level of the organization.
Whether a CEO, middle manager or frontline contributor, the difference one can make in an organization is significantly increased by improving his ability to embody and exhibit a set of qualities and characteristics.
Essential Qualities & Characteristics:
Be oriented around making a difference rather than ego or status
Make the organizational vision come alive in day-to-day actions
Set a direction and get others committed to moving in that direction
Help others grow and develop (have each other's backs)
Operate with integrity
Act with boldness and courage
Be open and authentic in interactions with others
Operate with passion, energy and enthusiasm
Be humble and compassionate
Employing rigorous quantitative and qualitative team assessments, as well as direct report feedback to measure and monitor progress, we coach senior leadership teams to become role models in these arenas.
In the end, what the CEO and his or her top team says in public presentations doesn't matter. What the organization will take their cue from is the actual behavior they see. When the senior leadership team walks their talk, trust is created.
Other services: